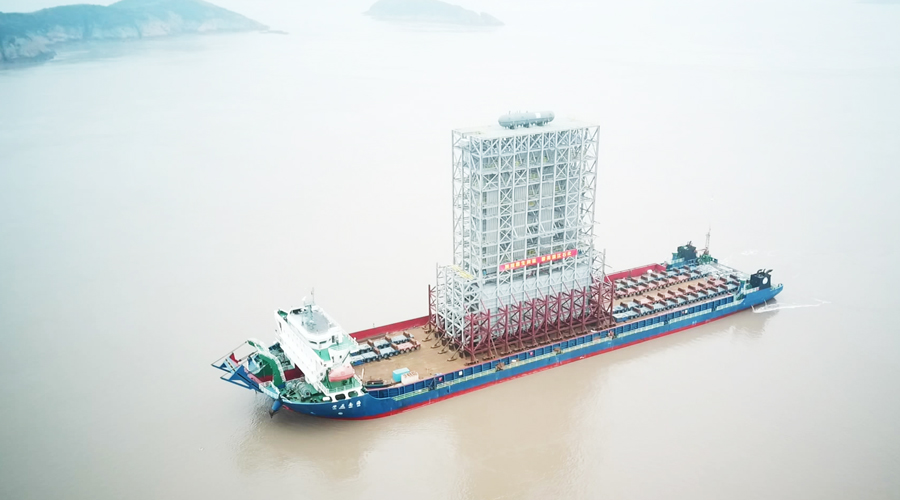 (Shanghai, China, 22nd March, 2018) Wison Offshore & Marine ("Wison") is pleased to announce that the first modularized ethylene cracking furnace fabricated for the 4,000ktpa Integrated Refining and Petrochemical Complex of Zhejiang Petrochemical Co. Ltd. has been successfully delivered from its Zhoushan Yard, China. This cracking furnace is designed to produce 200,000 tons of ethylene per year, weighing 3,689.6 tons with 53.31 meters in height. It is the largest single cracking furnace that is modularized and transported in its entirety worldwide while being the largest ethylene cracking furnace in terms of production capacity in China to date.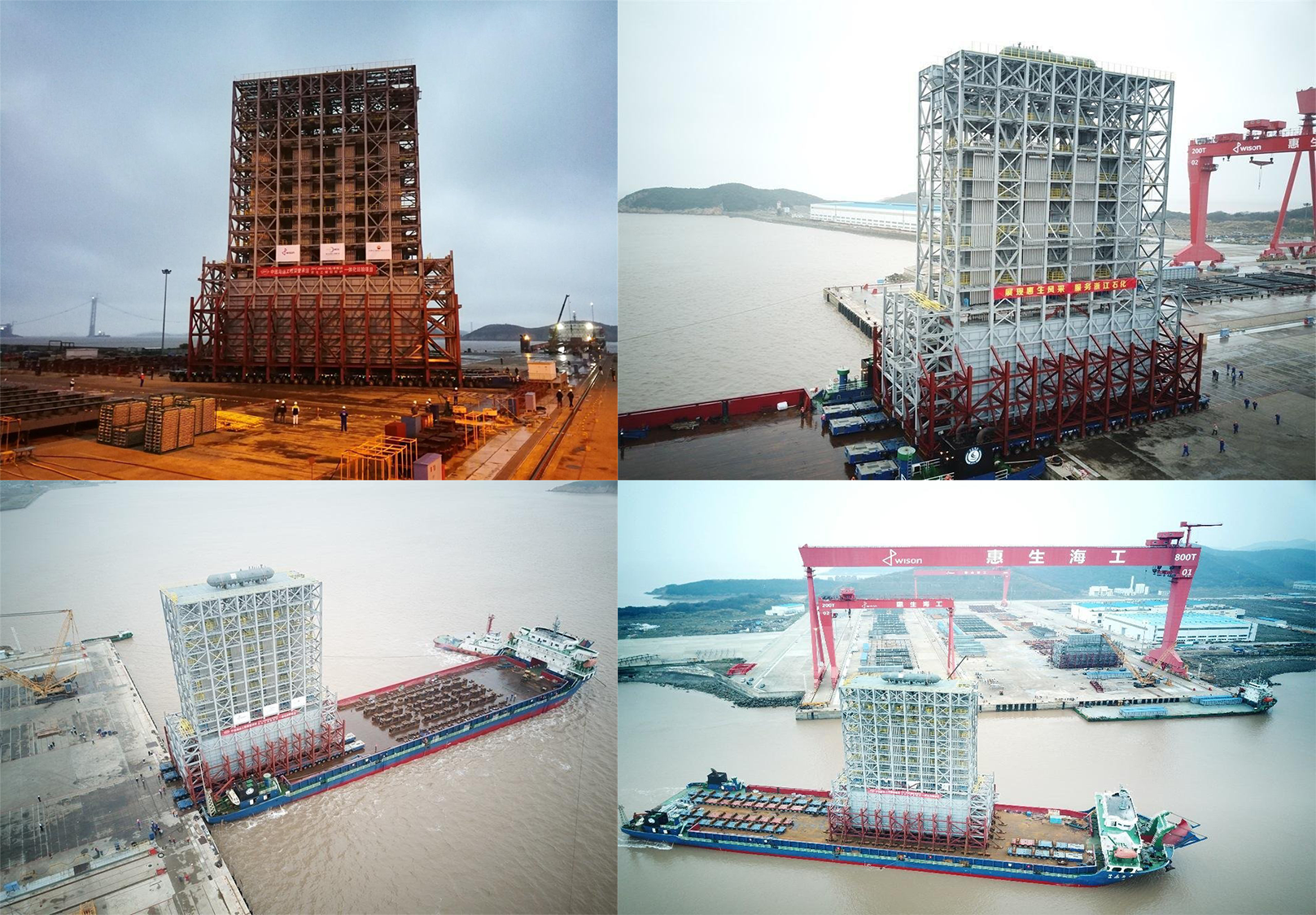 Wison Offshore & Marine is contracted to fabricate 9 sets of modularized ethylene cracking furnace in total. Its work scope includes shop design for the integrated modularized furnace, module fabrication and assembly, assistance in load-out, installation onsite and pre-commissioning. Wison Engineering (China) Ltd. is providing turnkey EPC service for the project.
"From modularization design to completion of assembly, it only took 150 days to achieve readiness of load-out of the first cracking furnace, a remarkable performance in terms of delivery schedule. This fully demonstrated our highly efficient project management skills, as well as the strength in design and fabrication of core process module." Mr. An Wenxin, Senior Vice President of Wison Offshore & Marine said.
Mr. Cui Ying, CEO of Wison Offshore & Marine commented, "Module fabrication service is one of our core businesses. Harnessing our experience in fabricating large-scale modules for onshore industrial plants and offshore oil & gas facilities, as well as utilizing the unique capability of process system in-yard commissioning and world-class yard facilities in Nantong and Zhoushan, we are dedicated to offering revolutionary quality integrated solutions for constructing energy infrastructure."