(16th March 2018, Shanghai, China) Wison Engineering Services Co. Ltd. ("Wison Engineering" or "Company") (Stock code: 2236.HK) is pleased to announce that the Company delivered the first ethylene cracking furnace of A 4,000kt/a Integrated Refining and Petrochemical Complex Project ("the Project") of Zhejiang Petrochemical Co., Ltd ("Zhejiang Petrochemical") successfully at AM 06:06 on March 16, 2018.The shipment of single cracking furnace has an annual output of 200kt ethylene within the weight of 3689 tons and the height of 53 meters, making it the world's largest single cracking furnace which is modularized and transported in its entirely within the liquid materials. It will be shipped 50 nautical miles to the client's site.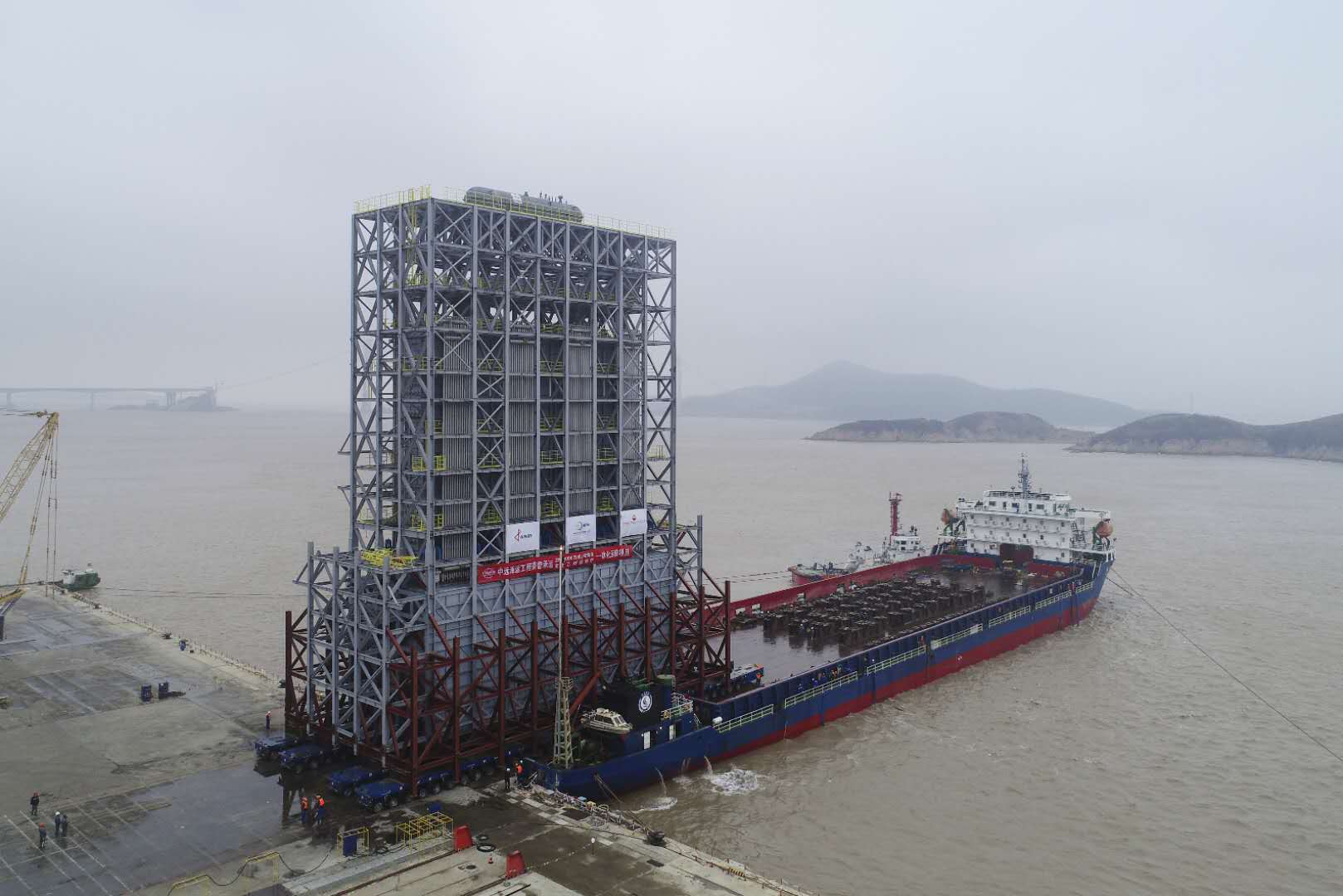 Prior to the Project, Wison Engineering has successfully delivered all key modularized components with a total weight of 26,000 tons for a refinery plant in Venezuela. In parallel with the Project, the other two modular projects undertaken by Wison Engineering as an EPC contractor in America domestic market are now progressing smoothly.
Wison Engineering achieved the cooperation with Zhejiang Petrochemical in terms of the 1,400 kt/a Ethylene Cracking Furnaces in 2017 and committed to deliver 9 sets of 200 kt/a ethylene cracking furnaces in modular. The project is prefabricated, assembled and transported in the Wison Zhoushan Yard. Based on its plenty of professional experience in project execution, Wison finally delivered the first cracking furnace within only 5 months for modularize design, prefabrication and installation, which earning the first chance for the final commissioning for the owner and was highly recognized by the owner and set the industry benchmark.
Ms. Rong Wei, President of Wison Engineering, visited the delivery site and said, "As one of the core competitive advantages, Wison Technology and Services on Ethylene Cracking Furnace will develop to be the icon of Chinese enterprises in the global market. Meanwhile, we will continue to strengthen our capabilities on modularize delivery, be guided by the commercial thoughts, and rely on our superiorities on advanced technology and reputable professionals, to create real financial value for the global clients."