On October 30, 2019, Xin Fengming Group's Zhejiang Dushan Energy Co., Ltd.'s 2,200 KTA PTA project ("Dushan Energy PTA Project") designed by Wison Engineering (SEHK stock code: 2236) started up successfully.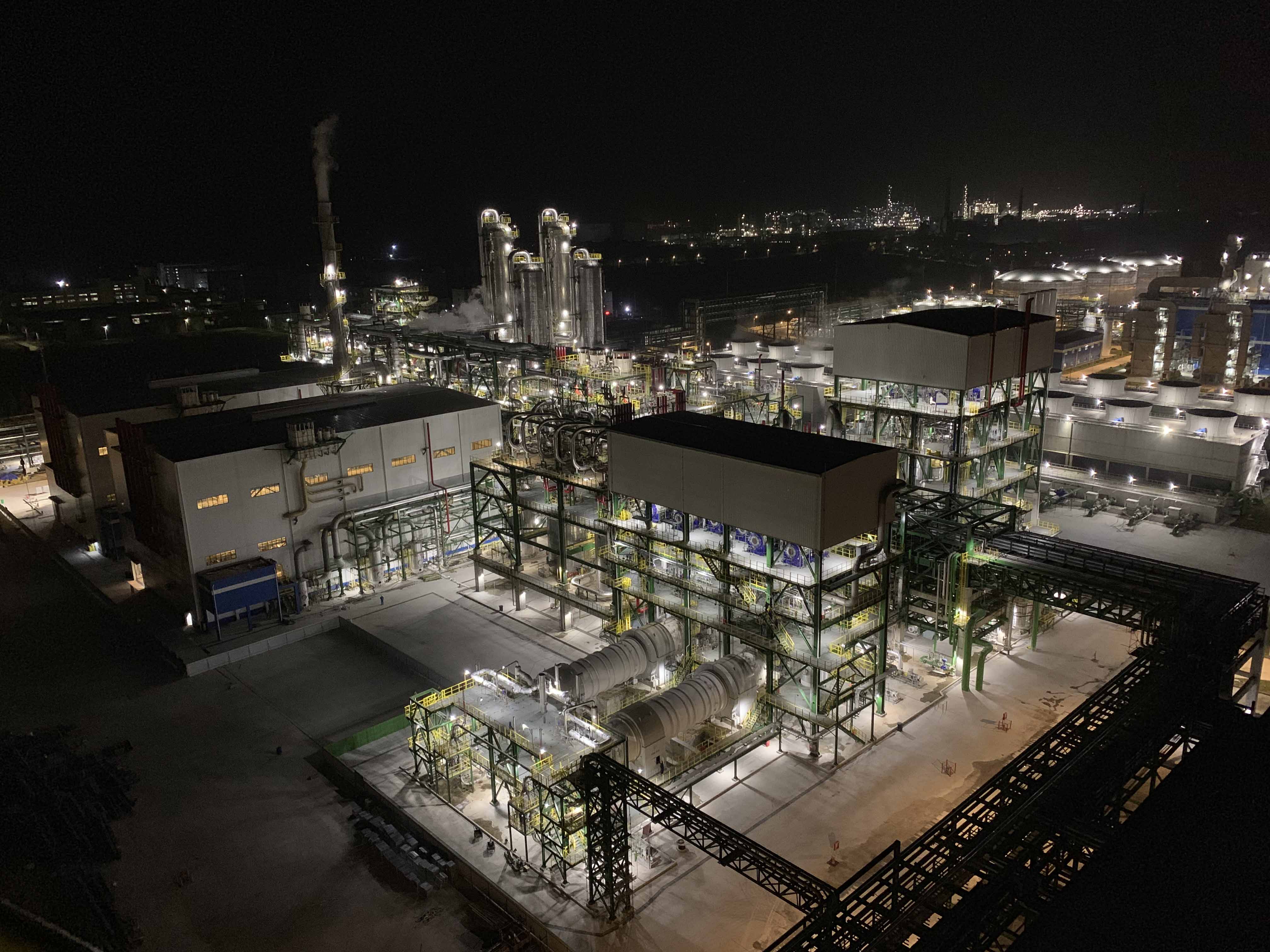 Dushan Energy PTA Project is the world's largest single-train project; the project is deployed with BP's latest PTA process technology, which advantages of generating 95% less solid waste, 65% less greenhouse gas and 75% less wastewater, comparing to conventional PTA processes. This is the first PTA project using the latest BP PTA process in China. The successful start-up proves Wison's solid capability in commercializing new technologies and Wison and BP's strong partnership in bringing this leading technology to commercial application.
This successful start-up also represents a landmark achievement for Wison for being the first engineering company in the world to complete mega-size 2,200 KTA PTA project.
Wison Engineering was awarded the contract for basic design and detailed design In June 2017. The scope includes 2,200 KTA PTA process unit, utilities, tank firms, civil infrastructures, etc. Taking the challenges of designing the world's first 2,200 KTA PTA plant, Wison's team actively communicated with the client and BP experts, fully mastered the process technology, leveraged team capability in commercializing new technologies, adopted digital design, optimized equipment pipeline layout, and ultimately achieved the successful and timely completion of entire design work. For its services and quality of work, Wison has earned a strong recognition by both the client and BP.
As the leading energy and chemical EPC service provider, Wison has thoroughly understood client's need and well balanced project quality, schedule and cost for the client. Beside basic design and detailed design, Wison team has also actively supported client in optimizing procurement and construction, and helped the client to expedite the project.
Recognized for its capability and strong partnership with the client and licensor, Wison was once again awarded the engineering contract for Dushan Energy PTA Project Phase II on October 2018. The design work for the Phase II is close to completion; and Wison's team is currently assisting the client to speed up the construction work. We believe that the Phase II will be soon another success.