(8 October 2018, Shanghai)The global leading engineering, procurement and construction (EPC) service provider Wison Engineering Services Co. Ltd. ("Wison Engineering" or "Company") (2236.HK) is pleased to announce that its wholly-owned subsidiary Wison Engineering Ltd. (Saudi Branch) has signed an EPC contract, approximately US$150 million, with Saudi Basic Industries Corporation (SABIC) for a Utilities Park & Pilot Plants project. Dr. Fahad AL-Sherehy, SABIC Vice President, Technology & Innovation, and ZOU Yu, President of Wison Engineering (Middle East) attended the signing ceremony and on behalf of both parties formally signed the contract.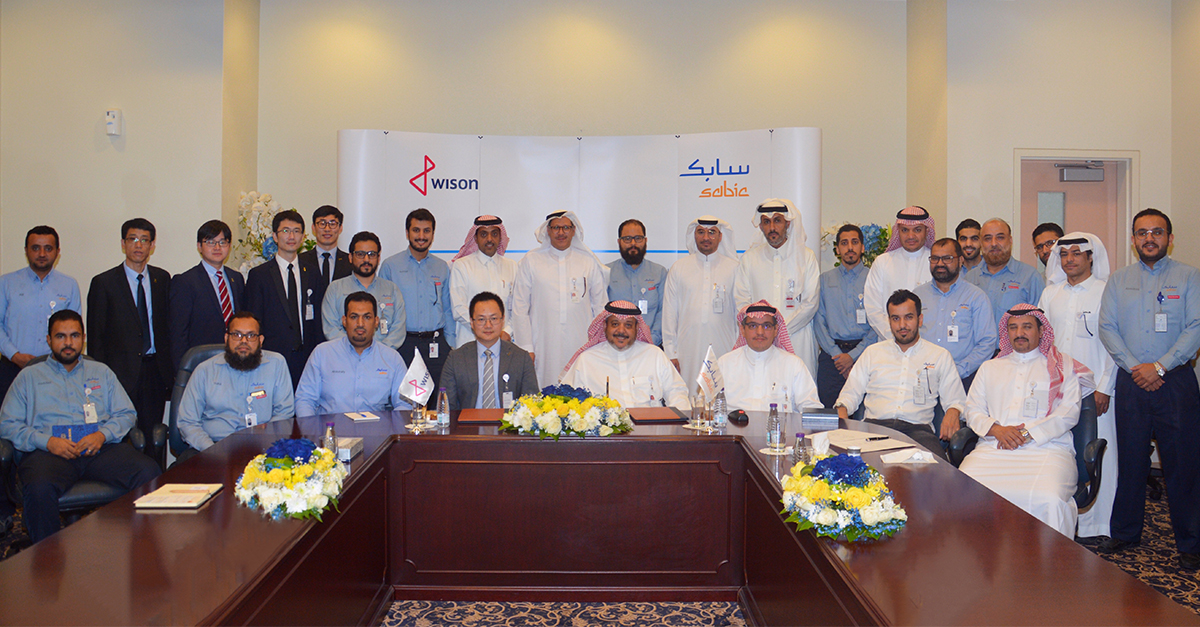 The park and plants project is part of the ongoing SABIC Technology Center ("STC") expansion plan in Jubail, marking SABIC's biggest investment in innovation, globally. Once the expansion plan completed, the fully integrated complex will be the biggest of SABIC's 21 global technology and innovation centers spread across different regions.
Wison Engineering has successfully delivered seven EPC projects on schedule to SABIC since 2012. Earlier this year, Wison Engineering established the Middle East Operation Centre in Saudi Arabia, regarding the Middle East market as the most important market in its global strategic development.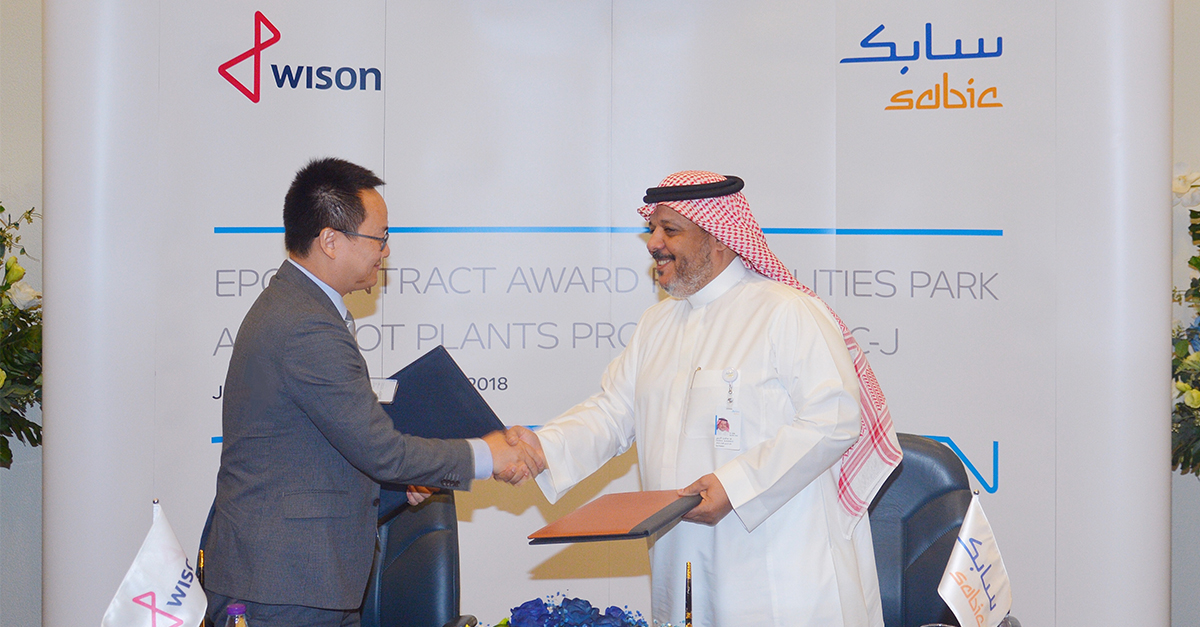 At the signing ceremony, ZOU Yu said, "Wison Engineering deeply appreciates the trust and support SABIC has given to us throughout the years. We are also glad to get SABIC project again. Based on our rich successful experience of SABIC seven projects that Wison has delivered, we will continue working hard to achieve the successful delivery of the project with excellent management and project execution."
"The signing of the contract demonstrates the recognition of international clients for our capability to implement EPC projects in petrochemical sector and enhances Wison Engineering's reputation among the suppliers of project owners, laying a foundation for us to fight for projects with larger scales in the future. We will continue provide premier services to clients, strengthen the bond of trust with them and proactively respond to Saudi Government's vision for 2030 in order to create more values for local clients and drive social and economic development." ZHENG Shifeng, Senior Vice President of Wison Engineering, added.