In the presence of H.E. Bruno Jean-Richard Itoua, the Minister of Hydrocarbons for the Republic of Congo, Wison and Eni held the "Marine XIl Offshore FLNG Project Topsides" ceremony at the Zhoushan yard, China on July 3. This marks the start of the topsides fabrication, a major milestone in the construction of the Floating Liquefied Natural Gas (FLNG). More than 200 people attended the Ceremony, including the official delegation from the Republic of Congo, Zhoushan local authorities, Eni Management, as well as representatives from suppliers and partners.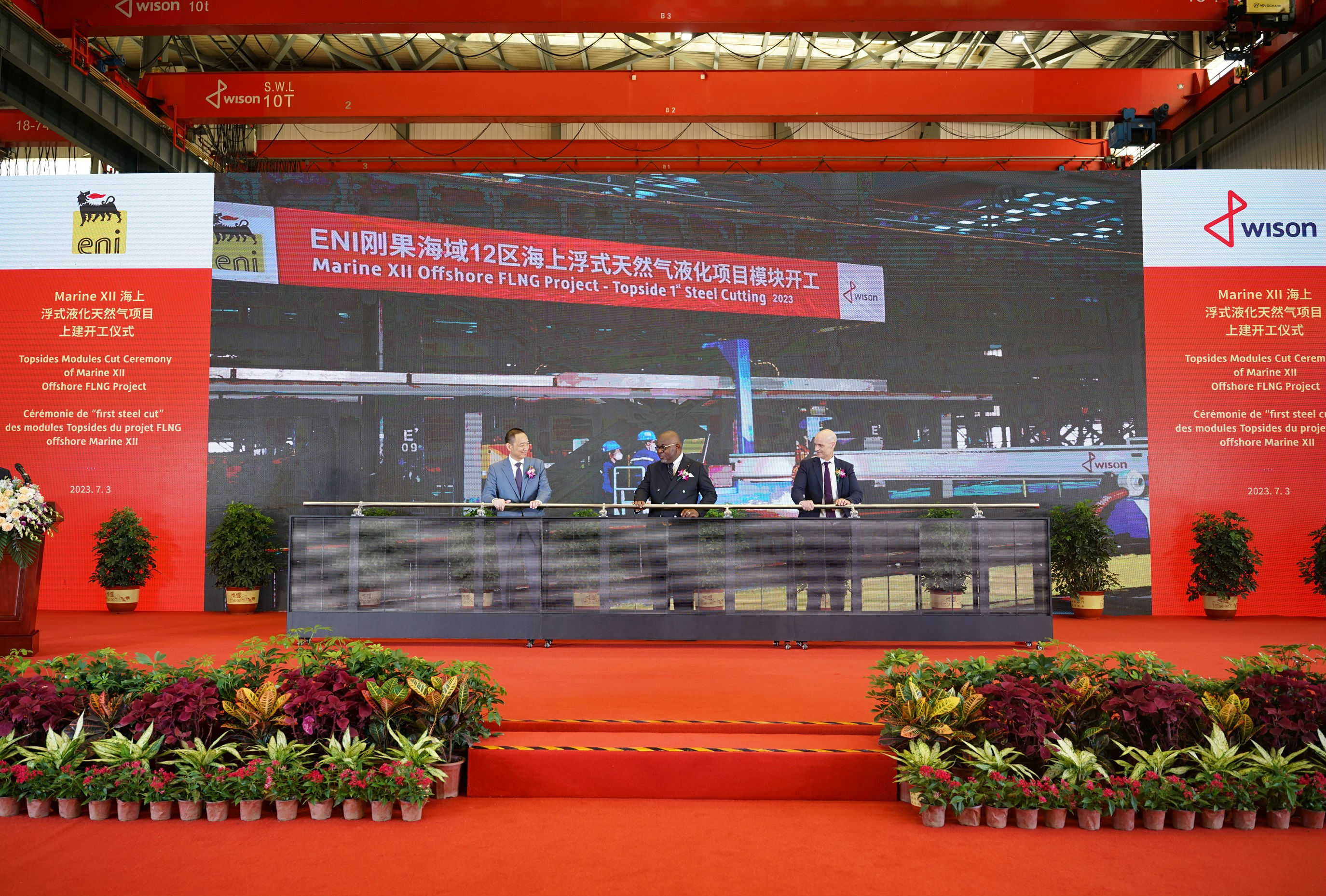 (Mr. Itoua, the representative of Eni, and the CEO of Wison have initiated the module fabrication together)
The FLNG facility has been designed to produce a nameplate capacity of 2.4MTPA of liquefied natural gas and is planned to be deployed offshore the Republic of Congo. Wison was awarded with a major EPCIC contract for the delivery of FLNG facility in December, 2022. Since the start of the FLNG Project in January this year, the construction of storage tanks and the hull has started and is proceeding according to the plan.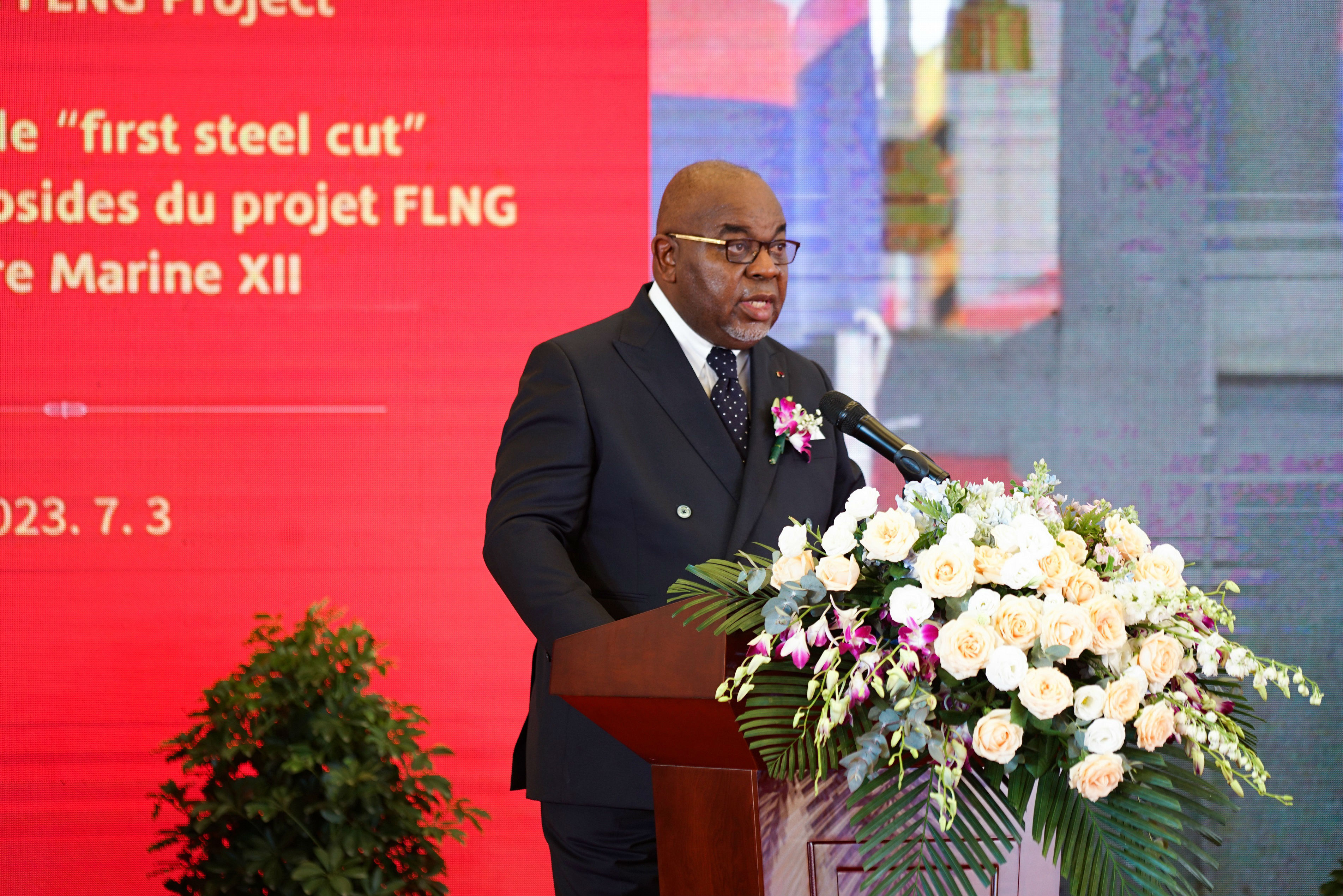 (Speech by Mr. Itoua)
Mr. Hua Bangsong, CEO of Wison, expressed that, "Thanks to Eni for their continued trust and support. Building on the years of experience of large scale offshore and marine projects, the Zhoushan yard will ensure the construction of the FLNG production facilities in accordance with the plans agreed with Eni. We look forward to working together with Eni, our suppliers and all partners to deliver a high-quality project."
About Wison (Nantong) Heavy Industry Co.Ltd
Wison (Nantong) Heavy Industry Co. Ltd, (an affiliate of Wison Offshore & Marine) a leading provider of clean energy technology service and solutions, is committed to providing the energy industry with highly integrated EPCIC solutions, including floating LNG facilities, modularized LNG plant, floating gas-to-power facilities, floating wind power and other clean energy solutions. Based on a track-record of successful project delivery, the experienced Wison team applies its expertise in technical innovation and two world-class shipyards to provide EPC services that meet the highest international quality and safety standards.
About Eni
Eni is an integrated energy company whose dedication to the energy transition translates into tangible actions aimed at achieving carbon neutrality by 2050, with the objective of preserving the planet and promoting an efficient and sustainable access to energy for all. Eni operates in 69 countries and employs more than 31,000 people. Eni is active at every stage of the energy value chain: from natural gas and oil to co-generated electricity and renewables, including both traditional and bio refining and chemicals.