(December 26, Tianjin) Wison (China) Holding Company and Tianjin Development Zone Administrative Committee officially entered into an "Investment and Cooperation Agreement on Light Hydrocarbons Comprehensive Utilization Project" at the Investment Service Center of Tianjin Development Zone. Phase 1 of the project has investment at around 15 billion yuan and an area of about 1.7 million square meters, mainly including 1 Mtpa light hydrocarbons cracking unit, downstream units for high density polyethylene (HDPE), linear low density polyethylene (LLDPE), acrylonitrile, and butadiene, as well as supporting utilities and auxiliary production facilities. By leveraging its proprietary and internationally advanced process technology, cheap and abundant light hydrocarbon (LPG) is used as the feedstock to produce basic chemical raw materials such as ethylene and propylene, and high-end chemicals such as polyethylene and acrylonitrile to meet the growing domestic and international high-end market demands. In addition, a truly smart demonstration plant will be built with Wison's comprehensive advantage in digital design and chemical big data.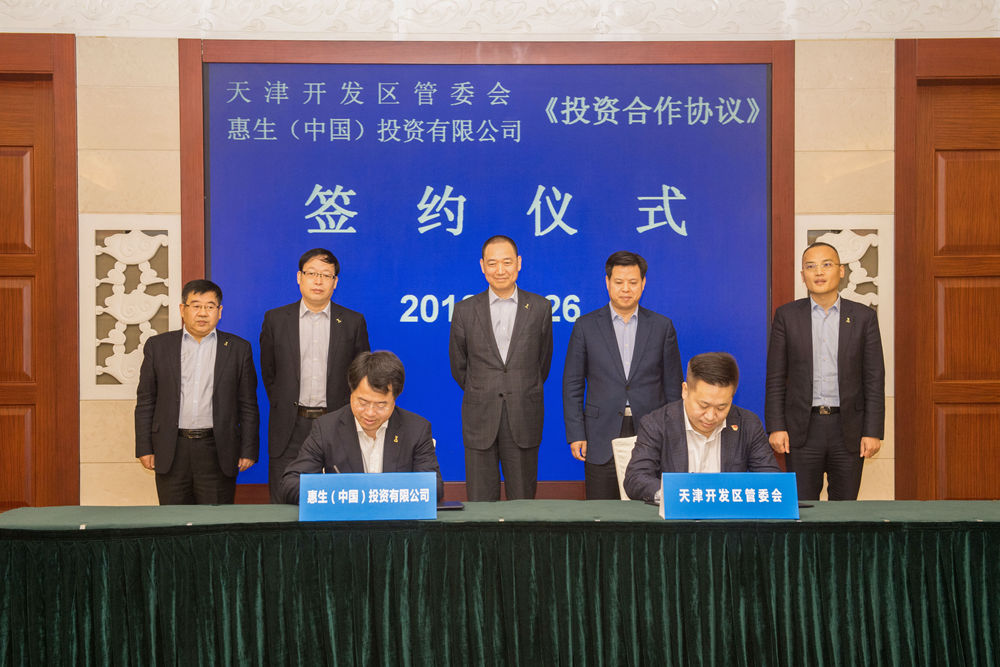 Wison is a diversified group mainly providing energy and chemical services, which range from the storage and utilization of primary energy such as coal, oil and natural gas, onshore energy engineering services, marine engineering equipment fabrication to the development of downstream new chemical materials. Wison (China) Holding Company is a subsidiary of Wison Group for the new chemical materials business that globally acquires light hydrocarbon raw materials, builds and operates olefin and its downstream production units, and works on the R&D of high-end new chemical materials. The company is dedicated to building high value-added light hydrocarbon and new materials industrial parks.
Tianjin Nangang Industrial Zone, where the project is signed, is a petrochemical industrial base in Tianjin. It has a favorable port and location, convenient logistics and transportation infrastructure, and mature utilities, which serves as a solid base for realization and future development of the project.